Adobe Illustrator CC 2015 Urdu Video Complete Video training courses in just rupees 500 /= only for more detail and information you can contact us at our official website cell phone no 03337335044.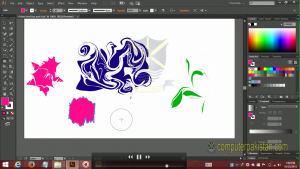 Adobe Illustrator CC 2015 Urdu Video Watch HD Tutorials Demo

Read Course Detail

Course Title: Adobe Illustrator
Description:A Complete Urdu Video Tutorials in DVD/CD
Duration: 6 Hours
Total Videos:40 Videos
DVD Size:3.1 GB MP4 file format
Quality: HD Quality 720px Resolution with Digital Sound Quality
Bonus: Urdu eBook Free
Language: Urdu & Hindi
Availability: Available
Price: Rs:500/=
Table of Full Course Contents

Illustrator Courses Contents coming soon we will try hard to work over our website to define every thing clearly.
thanks for co operate.
HD Video Quality Screenshot