Learn complete MS Office 2007 Video Tutorial in Urdu Free Download best training courses Word, Excel, Power Point, Access with demos, descriptions and details of each course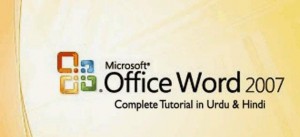 MS Office 2007 Video Tutorial in Urdu Free Download
following list contents complete information about any thing in the videos free and cheapest price for everyone.
MS Word
Furthermore, World best application for word processing operations in the office usage, anything that your want to edit its so simple to say. MS word fully supported and easy to use application.
MS Power Point
Uniquely, Power Point an other elegant application software specially design for seminar exhibition and presentation you can create and design slides for your project description.
MS Excel
According to my point of view this is on of the best tool for business where you can calculate the information on behalf of your business terms excel provide us tool where we can perform operations over the spread sheets.
MS Access
Another product, MS Access Database management. Built-in power full atmosphere. With you can use to design as well as create your on business.
Fortunately, use database and perform operation over the data, you can retrieve, search add, edit, delete and make more reasonable task.
List of below training tutorials
[courses columns="4″ number="12″  order="date"  ]
Conclusion:
Finally, above Video tutorials in Urdu free download full just click. On link to learn more about it. Definitely, if you have a query. Please let me know in the bottom comment box or directly call or SMS me on my cell phone number 0333733504.
Place your Order Now
[contact_form]