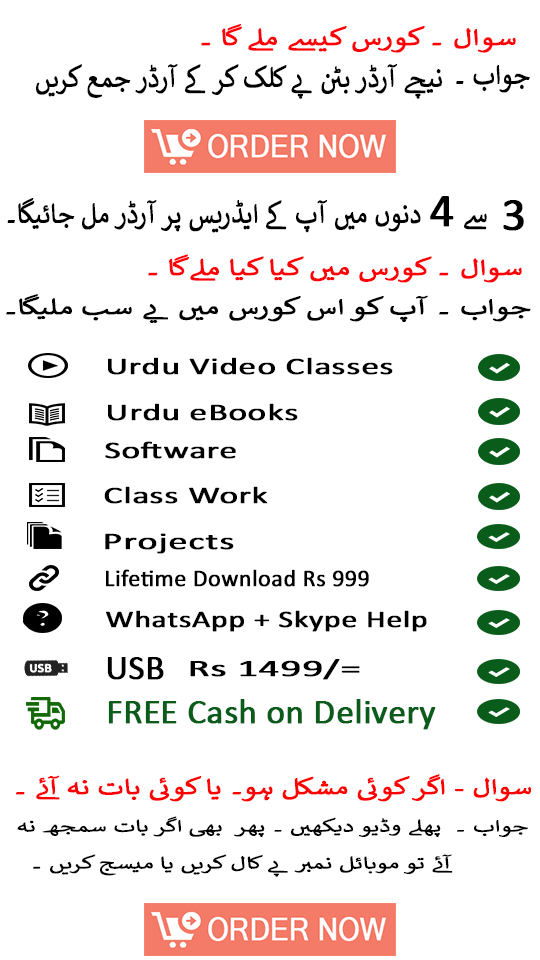 Detail of Payment Information
Bank
Account Title
Account Number
Naeem Hussain
Branch-0494
Account Number:
0494233978361
Same
03087464296
Same
03337335044
Same
Same
[email protected]

Watch Demo for All Courses
Basic of Learn SQL in Urdu  – Online Course. Welcome in the course of SQL. It is stand for Structured query language. Best Video training for all students who wants to learn this technology. We create a project in this. That will really help you.
Watch Demo Learn SQL in Urdu – Teacher Introduction
                 coming soom
At this point. I have also explained all things. As result you can learn many things in this course. Because of that, a student need some practice on coding. No doubt, My every class contain code.  I also add assignments for student better understanding accordingly.
Check out other Related Online Courses
PHP Video Tutorial in Urdu
cPanel Online course – Create a website in Urdu
Requirements to Get Start This Training
PC and Laptop with Internet Connection
Computer Basic
Installed Web browsers
Xampp Server
SQL Course Outline
Introduction
Software Installation
Learn MySQL RDBMS
Use of phpMyAdmin
Software Options
Export and Import Database tables
Learn SQL Database Options Graphically
Learn use queries
Manage Database SQL queries
After Completing this Course, you able to do
You will able to create Database and Table
Edit change Delete all tables and Record of Database
Become an expert in the field of SQL
Perform SQL queries for any task in Database
What you will get with this Course
Lifetime Access to Watch & Download on (PC, Laptop, Smart Phone, Tablet)
Support for all lessons
Download Stuff
Helping Notes
Certificate of Course Completion
Other Courses 
Note for Students : While getting class. In conclusion, you should practice after end the lesson. Similarly, our target to save students time.
Conclusion
Above all, In this course. I worked hard to define everything clearly. I love to define things with real-time example. You can conduct lesson each lesson you can ask questions.